Curriculum
In the Early Years Foundation Stage, we follow the principles and guidance laid out in the EYFS statutory framework. The children are observed as assessed against the 7 areas of learning:
Prime Areas
Personal and Social development
Physical development
Communication and Language
Specific Areas
Literacy
Mathematics
Knowledge and Understanding of the World
Expressive Arts and Design
We know and believe that young children learn best through play so at Discovery Primary Academy the children explore and develop the learning experiences that help them make sense of the world. They practise and build up their ideas, learn how to control themselves, and begin to understand the need for rules. They have the opportunity to think creatively both alongside other children and on their own. They communicate with others as they investigate and solve problems. They express fears, or re-live anxious experiences, in controlled and safe situations.
We consider the outdoor learning environment just as important as the inside classrooms. Children have access to the outdoor area throughout the day. It is divided into different areas physical, imaginative area, creative area, construction area, book area, sand and a digging area. Literacy and Numeracy is enhanced within the provision. In addition to this we use our Woodland area, allotment and the local area to support further experiences and learning.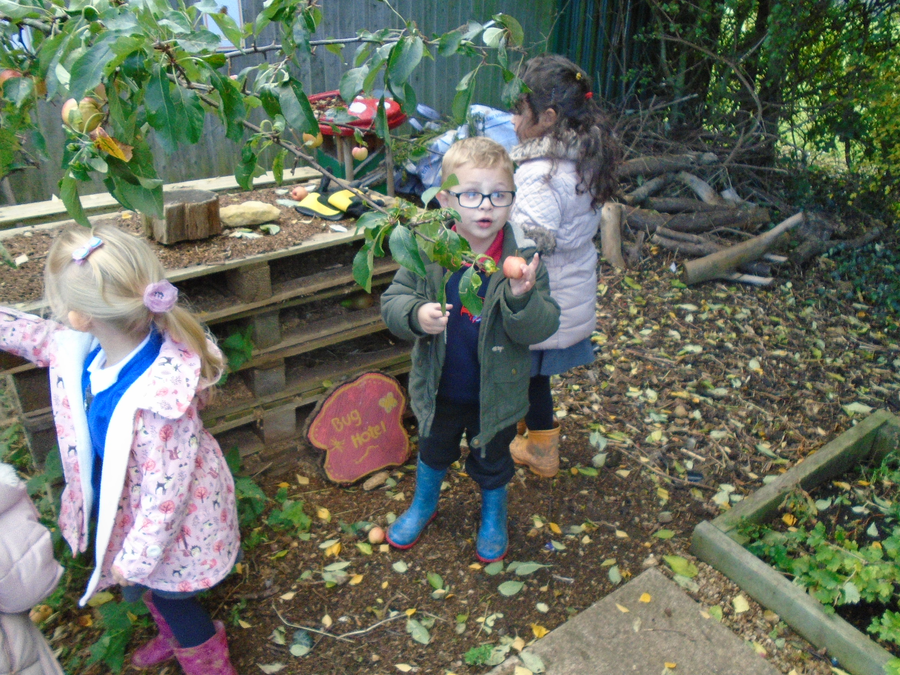 Forest School
Our children have been exploring all different kinds of nature at our Forest School which is located at the end of the Academy field.