Sporting Achievements
Summer 2017
Sports Day
On Wednesday 21st June KS1 completed their sports day and on Friday 23rd June KS2 completed theirs. Both afternoons were very successful and all children should be very proud of their achievements. On Friday the day was even more exciting as we received a visit from Claire Cunningham who shared her medals and spent time talking to the children. The results of sports day are as follows:
1st Livingstone with 350 points
2nd Cook with 327 points
3rd Scott with 273 points
4th Darwin with 266 points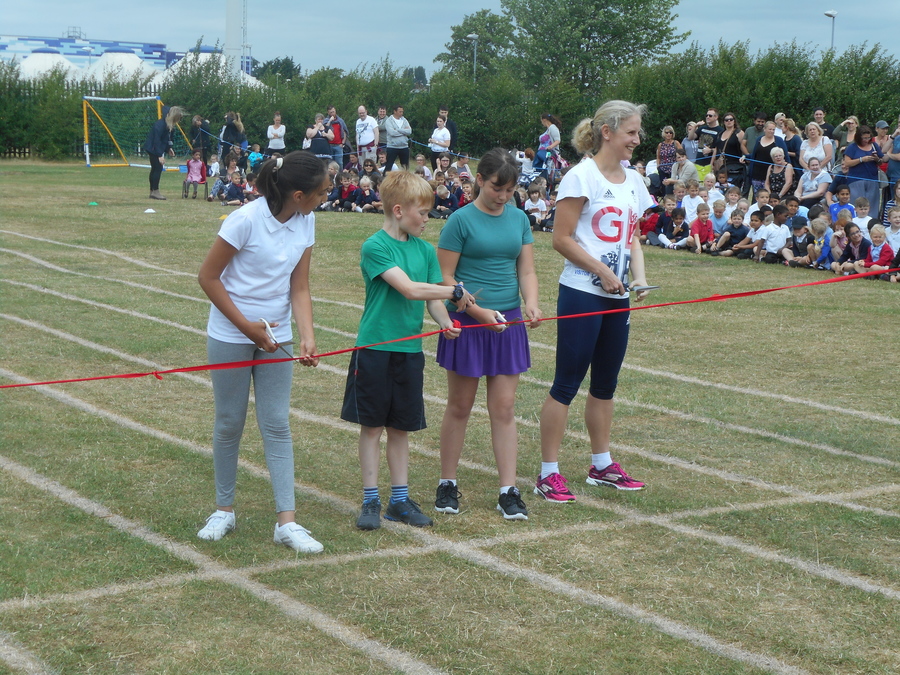 Children Year 5 and 6 took part in a Quick Sticks Hockey competition in May. Everyone who played showed great sportsmanship and good hockey skills against some tough opposition. Although Discovery won 3 out of 6 games, unfortunately they did not go through to the group stage. On Friday 9th June 4 year 4 children took part in a tennis competition. They all thoroughly enjoyed themselves and made the school proud. Overall Discovery came 4th. On Thursday 8th June Year 4 took part in a Tri Golf festival. All the children had lots of fun and enjoyed their day.Enter text...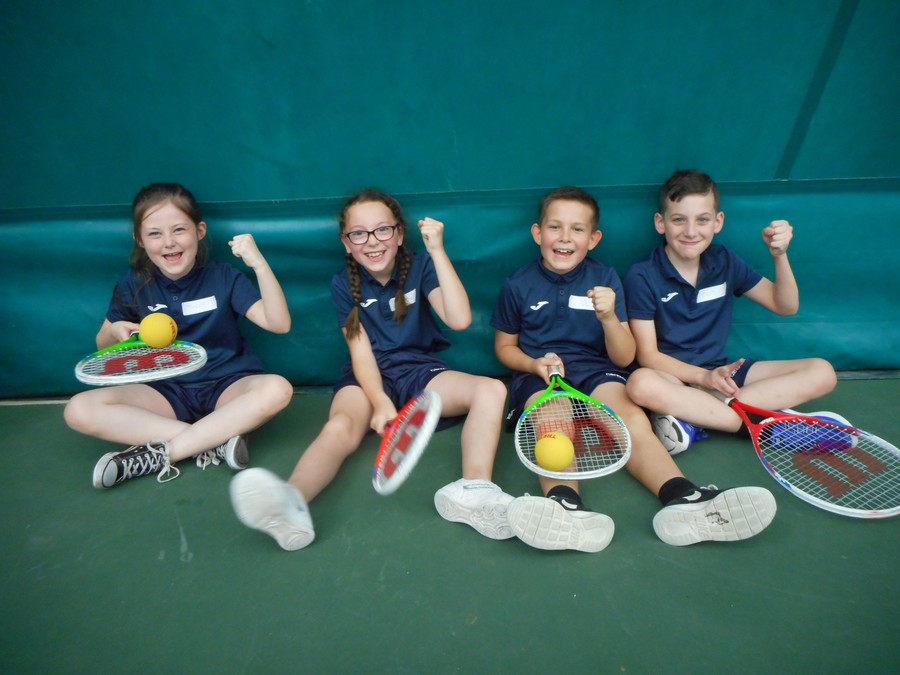 Spring 2017
This term has been a busy time for sport! With Discovery children sporting our new competition kit, we have taken part in a range of sporting competitions. Year 5 have had their house competition with the winning house being Livingstone. Children in year 5 and 6 took part in a cross country competition with Oliver coming 7th out of over 100 children .Year 5 also took part in a football and netball competition and we came 5th place in football and 3rd place in netball. Our netball result took us through to the next round of play where we finished 6th overall. Our teams have all done so well and we are really proud of them all.
On Friday 20th January, Year 1 took part in a Multi-skills festival at Stanground Academy. The children took part in a range of activities that helped them to practise their speed, agility and co-ordination. All the children had a fantastic time.
Year 4 have also taken part in a house event where all the children took part in a range of activities to win house points for their house. The winning house was Cook.
Autumn 2016
This term a group of children from years 5 & 6 took part in an inter schools tag rugby competition on Tuesday 11th October. The children competed in 5 games. Discovery school was successful in winning 2 out of the 5 against some very tough opponents! Over all we finished 4th in our group.
This was followed by a fun multi-skills festival held at Stanground academy for all pupils in year 2. The children had great fun developing skills linked to balance, co-ordination and agility.
Next term year 1 will also get the opportunity to take part in a multi-skills festival, children in years 5 & 6 will be competing in a cross country event and we plan to organise and carry out an intra-school sport competition.